SDIS Presentation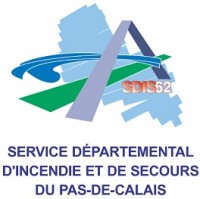 The departmental fire and rescue service (SDIS) is the public sector administrative body that manages firefighting and rescue staff for the department. The SDIS are responsible for fire prevention and protection, and for firefighting: www.sdis62.fr
Background and challenges
The SDIS receive invoices from their suppliers, approve them and then send them to the General Directorate of Public Finances (Direction Générale des Finances Publiques, DGFIP) for checking and payment. During 2013, the DGFIP decided to make it mandatory for the SDIS to forward accounting documents in digital form by the end of 2014.
The Director of Administration and Finance for the SDIS 62 and his team decided to improve the overall process for handling invoices, looking particularly at making a significant reduction in penalties for late payment of invoices, which incurs significant costs.
The SDIS 62 launched a call for tender during the second half of 2013. In conjunction with a number of partners, Scotler submitted a combined bid for a comprehensive solution, and won the contract.
Project management
Implementation of test and production infrastructures together with the client's IT team.
Creation of Kofax masks to automate document upload, and drafting of configuration and operating documentation.
Creation of a document classification policy.
Development of electronic document management (EDM) system based on this policy.
Connector testing:

between Kofax and SharePoint for automatic classification of digitized documents.
Between SharePoint and Cegid Public (the ERP used by the SDIS) for automatic creation of invoicing files.

Implementation of the electronic signature service in Cegid for transmission to CDC/Fast
Scotler's contribution
Throughout the deployment phase, Scotler provided support and training for the client's staff (both functional and technical) in how to use these products.
Scotler's response was rapid and effective, demonstrating diplomacy and flexibility in response to the client's various change requests.
Strong on-site presence for optimum client support.
An appropriately skilled team providing proper project management (with a quality action plan, project and steering committee meetings, reporting, etc.):